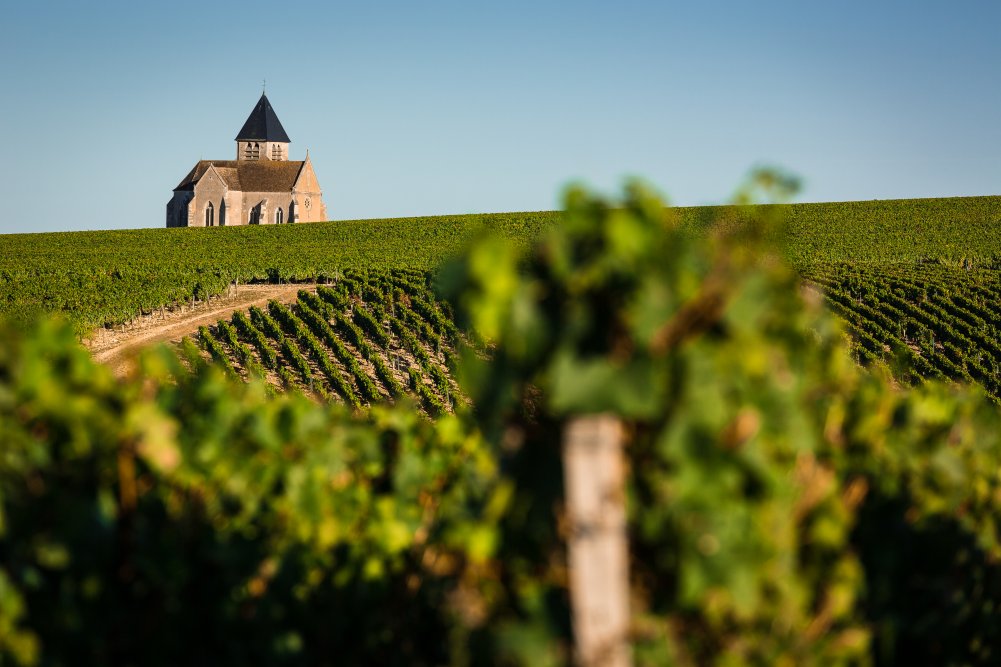 From church to church
…a typical sightseeing tour of the Chablis region
Although Chablis is known worldwide for its appellations and wines of Burgundy, it would be a shame to miss out on its other cultural and historical specialties. Present in Chablis since 2004, the Moutard Family invites you to discover the Chablis heritage on a touristic voyage.
During the Middle Ages the monks permanently changed the landscape of Burgundy by setting off a winemaking revolution, since becoming the spearhead of Burgundian culture. The development of the vineyards went hand in hand with that of the Benedictine and Cistercian Abbeys, which quickly became the main centres of spiritual, artisanal, artistic, and intellectual thought of the whole of Europe, in the Catholic sense of the term. The church, therefore, was instrumental in transforming the land of Burgundy into a major wine growing territory.
This is why, even today, many Romanesque and Gothic churches can be found around Chablis, in the heart of each village or associated with an abbey. Visiting these buildings not only takes you through Burgundy's Middle Ages, it is also a way to visit the vineyards and the beautiful scenery around Chablis.
We propose following, at your leisure, a circuit of some thirty churches and chapels throughout the Chablis region. At the Chablis Tourist Office, there is a list that will take you on a nearly 150 kilometre route to discover these monuments.
You will experience how nature offers visitors an elegance and harmony in every way consistent with the idea that one has of the Chablis wines, with perhaps a dash of poetry that only such landscapes possess.